Cities across North America voted and made their voices heard, and Tech in Motion's Timmy Awards are proud to announce the Regional Timmy Award Winners in the Best Tech Manager category. These 11 managers personified what it means to go above and beyond for their employees, promoting career growth and ensuring a great culture teamwide. As Regional Timmy Award Winners, these leaders move to the North American round where they will be judged by a panel of industry experts. While all are exceptional in their duties, only one will have the honor of being the 2021 North American Timmy Award Winner for Best Tech Manager.
Make sure you tune in on Thursday, October 28th for the 7th Annual Timmy Awards, streaming live on YouTube. A celebration of the tech industry, this year's Timmys will be a night full of inspiring guests, great surprises, and of course the announcement of all the North American Timmy Award winners.
Now, let's meet the Best Tech Manager Regional Timmy winners - and hear more about why they've been voted a top manager from the very people who see it every day!
RSVP Here to Attend the 2021 Timmys
Atlanta: Joel Michaels, Director of DevOps, M3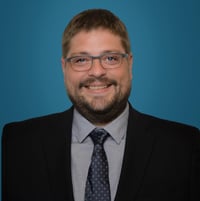 Why They're a Timmys Finalist: As director of DevOps at M3, Joel Michaels holds over 15 years of experience in enterprise software development, the majority of which has been spent with M3. Michaels began his career with M3 as a software developer, later being promoted to development manager and solutions architect before being named M3's director of DevOps in 2018. Prior to joining M3 in 2007, Michaels served as a software developer with CodeReady Solutions, where he honed his skills as a software professional after graduating from the University of Georgia with a Bachelor of Business Administration degree in Management Information Systems (MIS).
In accordance with his mantra of "doing things like they've never been done before," Michaels fosters a team culture and mindset devoted to delivering continuous improvements by promoting independence and out-of-the-box problem-solving techniques. He oversees a team of more than 15 technology professionals who create and engineer operational automations for M3's suite of financial reporting, labor and data management solutions and manage M3's databases and data storage operations.
Boston: Mary Reese, Director Product Management, Agero
Why They're a Timmys Finalist: For Mary, growth goes beyond just promotions or raises – it's about pursuing the right projects, identifying new opportunities, pushing each individual team member to think creatively, helping them learn new skills, and, overall, finding ways to help her reports figure out where they can really shine. Mary also applies this dedication to her own growth, regularly meeting with peers to discuss how they create agility within their teams, how they overcome challenges, how they streamline operations and drive efficiencies.

With her nearly nine years with the company, Mary has been able to instill a significant amount of trust with the Agero organization at large, in addition to growing a trusting relationship with her various teammates and direct reports. This means she has been able to break down barriers in getting her team what they need and the recognition they deserve.


Charlotte: Raja Musunuru, CTO, Amicus.io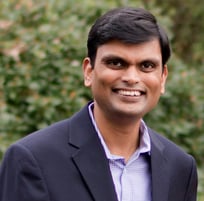 Why They're a Timmys Finalist: Raja embodies what it means to lead with integrity, compassion, and equanimity. He pushes the entire Amicus.io team to reimagine how its technology solution can revolutionize and mobilize charitable capital at scale. His strategic vision pushes boundaries; he challenges each individual to step outside of what's familiar and instead imagine what could be. For example, he was responsible for the restructuring of the technology teams to optimize the performance, output, and effectiveness of cross-department collaboration. He is decisive and unafraid to make difficult decisions yet remains open to alternative viewpoints to inform his own perspective.
Chicago: John Pettit, CTO, Backstop Solutions Group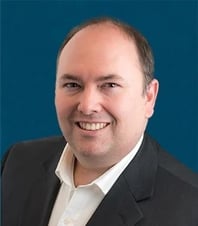 Why They're a Timmys Finalist: Arriving at Backstop Solutions Group in January 2018 John met his team: a cohesive group of engineers and developers. Pettit's built on this base and added key values that aligned with Backstop as a company: trust, communication and a clear vision of success.
He has held monthly donut meetings where team members could share their status reports and suggest ideas for future projects while enjoying a snack. He encouraged the managers on the team to hold one-on-one meetings with their team members. Also, Pettit made sure the leaders of diverse groups (Construction and Automation, Engineering and Applications, and Information Security) participated in conversations with the product teams. In these meetings, they reached agreements on setting goals, as well as giving the respective teams the support they need.
For John, it is a joy to see team members flourish. He takes pride in individuals who have matured and developed skills, contributing even more to the company. The high productivity, satisfaction and retention among his team members speak volumes about his achievements.
READ MORE: 2021 REGIONAL WINNERS: TECH IN MOTION CELEBRATES "BEST IN TECH"
Dallas: Mohit Gupta, UX Design Lead, Digital Intelligence Systems
Why They're a Timmys Finalist: Mohit Gupta is an accomplished UX leader who is an avid advocate of the statement - "WHY > HOW > WHAT". He uses the "WHY" to create and refine strategy by uncovering user insights. The "HOW" to conceptualize UX ecosystems by participatory design and design thinking. The "WHAT" to execute the ideas to reality by inspiring cross-functional teams to push the boundaries. He believes research, empathy, and intention are critical to creating a human-centered experience.
Mohit is an accomplished and highly recognized User Experience Practitioner, Advocate and UX Lead. He offers over a decade of progressive Product/UX Design, Research and Engineering with major global enterprises in North America, Europe and South Asia, for which he has created Digital Media Landscapes, Design Strategy and User-Centered Design as an active, hands-on contributor to cross-functional development teams within matrix organizations. He is a thoughtful team leader, manager, expert researcher, designer, and visionary who echoes the sincere voice of the users. He has been practicing design and user research for more than a decade with experience across SaaS, Technology, BFSI, Energy, FMCG, Life Sciences, and Retail in three continents.
New York City: Eric Ong, VP Technical Director, Concentric Health Experience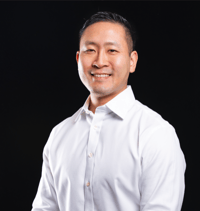 Why They're a Timmys Finalist: Eric's educational background and interests have enabled him to leverage his medical knowledge with his software development skills to develop innovative healthcare-related technologies. With the onset of the pandemic, the role of the technical advisor for an agency exploded. While the day-to-day needs of a manager only increased with the need for never-ending communication, Eric was forced to become an agency-wide educator from the most complex tactics to the more benign like helping Account folks set up presentations and solve meeting bugs on the fly.
In a short time Eric, a former MD himself, took a healthcare-focused agency that was just building simple banner ads and small CLM presentations into a tech powerhouse. All the digital tactics that were once headed out-of-house all became internal, greatly boosting the revenue for our company. His team has built custom code to cut dev time in half for banner ads, custom code to integrate VR based banners to educate consumers on how to use our products, added QA as an agency deliverable, and perhaps the most impressive, being selected to lead a pilot program for a massive global pharma company to help them better understand their own internal tech and provide guidance on future platforms.
CLICK HERE TO RSVP FOR THE 2021 TIMMY AWARDS
Philadelphia: Dominick Profico, Executive Vice President and CTO, Mobiquity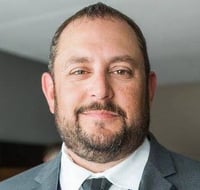 Why They're a Timmys Finalist: Dom Profico serves as Mobiquity's Chief Technology Officer and a member of its executive leadership team with responsibility for all engineering and technology. He quickly climbed the ladder over his six years with the company, having started as a Technical Architect and then swiftly advancing to VP of Engineering, SVP, and now Executive Vice President & CTO. Prior to Mobiquity, he spent 15 years at Lockheed Martin in various roles. Dom's background includes working on large-scale government integration programs, and research and development dealing with multiple technical and domain areas.

These experiences have led Dom to appreciate the extraordinary power of diverse teams as well as the impressive value of individual creativity to work through hard problems and bring real-world solutions to market. He consistently pushes the boundaries of our engineering and digital product strategy, creating opportunities for not only his team but for the entire organization.
San Francisco Bay Area: Patrick Davis, VP, Product Management, Agero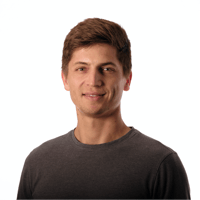 Why They're a Timmys Finalist: Patrick approaches management with these key principles in mind: trust and ownership, growth, and happiness. As Patrick's first leadership principle, providing his team with trust and ownership is incredibly important. Patrick feels giving people space to own, succeed and fail, with a manager always backing them up, is critical. He has earned the trust of his team by implementing a significant amount of rigor and discipline in their everyday work. When it comes to growth, Davis is constantly seeking to be open and clear with direct reports about the way they want to develop and explore and works to identify the projects that might drive and challenge them the most. Across the board, those whom Patrick manages underscored how much he helps them think critically about their career path, pinpoint what they want out of their career, and then find ways to support them in achieving those goals.
Finally, creating and fostering a positive work and team culture is hugely important to Patrick, and ensuring his team's happiness is a large part of this endeavor. "I firmly and profoundly believe in work playing an integrated and positive role in people's lives overall," he said. "Grind culture isn't sustainable. This doesn't mean we don't work hard and that we aren't passionate, but that we're working in a way that is positively integrated with an all-around balanced life."
Southern California: Daniel Altobello, VP of Product, InStride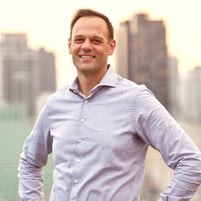 Why They're a Timmys Finalist: Daniel is the consummate product visionary, leading InStride's product team to deliver a platform that enables transformative business and social impact through workforce education. He draws on his extensive experience in digital media, strong knowledge of technology, breadth of industry relationships and deep passion for the end user's experience to create a roadmap. More importantly, he rallies everyone around his vision through his energy, positive attitude and intellect.

His most recent achievement is the creation of Career Education Paths, which has become one of the key differentiators for InStride's business. Now, when a corporation launches a workforce education program with InStride, its employees have a clear understanding of the education paths required to advance their careers within the company, which results in greater participation and engagement.

Toronto: Sohail Ramzan, Technical Program Manager, Profound Impact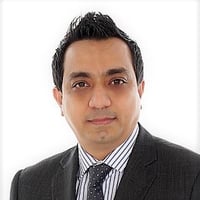 Why They're a Timmys Finalist: Sohail has worked with Profound Impact for nearly two years leading a cohesive development team that is building our next-generation social engagement and interaction platform. In a distributed, dynamic, fluid start-up environment, Sohail has demonstrated his team-based management prowess while maintaining focus on advancing the technology and business needs of the company.
Over the past ten years of Sohail's career, he has focused on leading geographically dispersed development project teams to deliver large-scale, resilient, modern full-stack cloud applications and ERP projects. Today, Sohail utilizes Agile methodology to lead his geographically distributed team in a supportive and autonomous fashion. Clear value-driven outcomes reinforced by daily scrum meetings set the direction and deliverables while offering support for any barriers to keep projects flowing smoothly.
Sohail's contributions to Profound Impact during such a critical time for the company have been imperative in maintaining the continuity of product innovation. By deploying iterative, collaborative development processes, Sohail and his team are able to bring the product vision to life with each and every modification. Sohail's unflappable disposition and wisdom beyond his years are traits that can't be trained – they are a part of who he is.
Washington D.C. Ashish Kachru, President, Altruista Heath
Why They're a Timmys Finalist: Ashish Kachru is a co-founder of Altruista Health and is its President and General Manager. Ashish established the company, pioneered the business plan, raised the initial capital and put operating processes and procedures in place. Ashish Kachru has overcome tremendous odds to become the success he is today. Discouraged by the pitfalls of the reactive U.S. healthcare system, he and a colleague decided to improve it by co-founding Altruista Health.
Ashish sets the tone for the corporate culture, and during COVID-19 has taken numerous steps to provide support, encouragement and leadership to staff. He has conducted regular and numerous worldwide Town Hall meetings, deployed resources to survey and support staff, had snacks sent to staff homes, provided flexibility for those with difficult work-from-home arrangements and given extra leave to those especially strained. In the early days of the pandemic, HR representatives called every single employee once a week for about eight weeks to address their concerns and check on their well-being. He has personally called and welcomed new staff to the company and directed his leadership to do the same.

READ MORE: TECH IN MOTION CELEBRATES 2021'S TOP ENTERPRISE EMPLOYERS


Make sure to join us for the 7th Annual Timmy Awards Ceremony on October 28th! See and hear from our North American Timmy Award Winners, watch fun and motivational remarks from our special guest judges and celebrate the year that was in tech. Streaming worldwide on YouTube, no matter where you are, you can be a part of the 2021 Timmys!
Questions about the 2021 Timmys or want to know how to be involved? Contact us at Timmyawards@techinmotionevents.com. The Timmys were created in 2014 by Motion Recruitment's event series Tech in Motion, the North American event series that continues to bring the tech community together to meet, learn and innovate for 10 years.