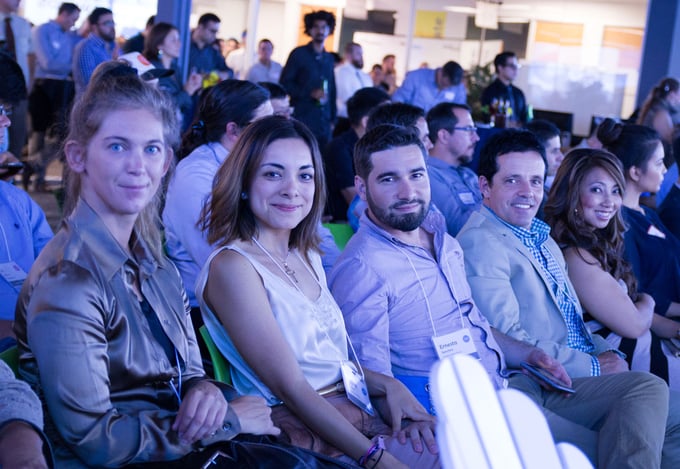 our story
10 Years of Creating Connections
We've been connecting tech professionals to ideas, opportunities, and each other for more than a decade — and we're just getting started. Whether through live and on-demand events, cutting-edge tech news, peer-to-peer storytelling, or professional job matching, our goal is to create meaningful opportunities for members to advance their careers, grow their networks, and learn from the many diverse voices that make up our vibrant community.
Join Us
POWERED BY MOTION RECRUITMENT
Turning Passion into Community
What started in 2011 as a passion project for IT Staffing Firm Motion Recruitment, has since grown into an international tech community where thought leaders come together, share ideas, and inspire one another. Today, Tech in Motion is the place to learn about the industry, build connections, and hear stories that inspire. Whether you're ready for new job opportunities, top tech talent, or proven career advice - Motion's experts are always on hand to help.
Get to Know Motion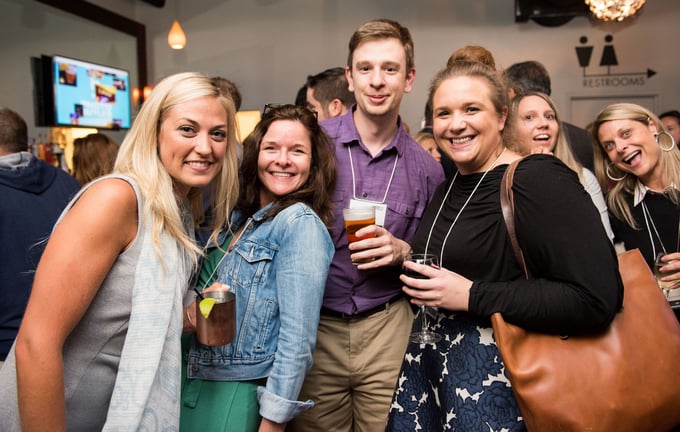 Inclusive Community. Unlimited Opportunities.
Attend Tech Events
Our events are always thoughtfully curated and range from panels to mixers to demos with some of the greatest tech minds around. Take a look at our calendar and explore all of our upcoming and on-demand tech events.
View Events
Join the Tech in Motion community to be the first to know about upcoming tech events, our latest articles and jobs, plus exclusive opportunities to get involved!
What people are saying
about Tech in Motion
I totally enjoyed the engagement with the tech community through the Tech in Motion series and its very own Timmy Awards. They are great ways to connect, learn, expand our networks, and celebrate our collective success.

Erin Liao
Vice President, E2E 5G Systems @ Ericsson
Being recognized with a Timmy Award for Best Technology Work Culture in New York City was an exciting moment for us as validation that we are working hard to do right by our employees and making Venmo an amazing place to work.
Sue Choe
Head of People, Venmo
I was thoroughly impressed by the attention to detail and the thoughtfulness of all the templates provided during the Timmy Awards process. The content and comms team here at Xos really appreciated the work that went into all the suggested social media copy, press releases, and other guides. It was a great experience through and through.
CONTENT & COMMUNTY MANAGER
Xos, Inc.
The Timmy Awards are one of the nation's most prestigious recognitions for up-and-coming tech companies and entrepreneurs. Receiving a Timmy Award is a badge of honor that can be worn proudly, and a signal to the market of future promise. It has been a pleasure serving as a judge and speaker for this illustrious program over the past five years."
Benjamin David Novak
Morgan, Lewis & Bockius LLC
I was fortunate enough to participate in a panel discussing how top tech companies are addressing D&I. The conversation and insight shared among the panelists, as well as the engagement with those on the call, made for a very insightful and actionable conversation. Thank you, Tech in Motion, for creating these conversations around incredibly important topics that will shape the future of the tech industry.

Colin Espinales
Program Manager, LinkedIn
Cara Sweeney
Senior Manager, Tech in Motion
Get in Touch
Emma Jordan
Event Manager, Tech in Motion
Get in Touch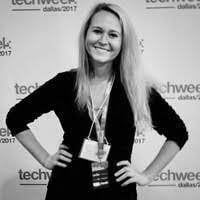 Lindsay Lewis
Senior Manager, Press & Media
Get in Touch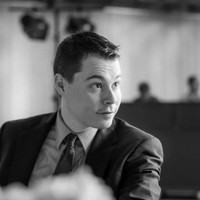 Ryan Syring
Lead Content Specialist
Get in Touch
Become a speaker, sponsor, judge, or even a guest contributor.