Ranked as one of the top three cities for tech talent by CBRE in 2019, Chicago has cemented its reputation as a stable city for IT professionals, drawing in top technology and engineering graduates. Even in a time of global uncertainty, market insiders are optimistic about Chicago's resiliency as a tech hub, citing the city's history of rising to the challenge of economic downturn.
For many, it came as no surprise that when Tech in Motion released a nationwide call for nominations in our six categories highlighting the best in tech, a large portion of the 500+ submissions received represented Chicago companies across a variety of industries. While it was a competitive list to narrow down, Tech in Motion selected these thirteen companies and three managers as finalists for Chicago's top in tech and 2020 Timmy Awards.
Continue reading to find out more about the companies selected and what makes these employers 'award-worthy' when it comes to keeping tech talent engaged.
Chicago's Best Places to Work
---
At a Glance:
Trajektory has established a new category of "partner intelligence" within the sports, media, and entertainment industry that has been frustratingly underserved until now. Trajektory is an aggregated data storytelling platform where they provide a single login to see all of a team's data and reporting across all their assets. Their platform provide logic-driven storytelling insights in visually-appealing data visualizations. These insights are driven by logic to cross analyze sponsor assets layering in fan sentiment, demographics, and geolocation. With this new ability to download immediate reports, teams can provide recaps to their sponsors quarterly, monthly, weekly, even daily which will greatly improve their client relationships.
Top Perks, Benefits or Stand Outs:
Small office atmosphere with a great environment, helpful co-workers, variety of work
What Employees are Saying:
"COVID is tough. We were supposed to get offices but had to postpone that. We do weekly check ins and happy hours to make sure our connection is still strong. Our founder focuses his time on promoting three leadership pillars: mentorship, laissez faire approach (setup environments for people to do their best work how they see fit), and passion. This has fostered one of the most innovative working environments that I personally have seen. He would want me to mention that his dad jokes are also fantastic...but I'll just leave that there."
---
At a Glance:
Rheaply has grown into a critical solution that enables large organizations in verticals such as government, technology, healthcare, and biopharma to track and utilize the assets they already have before making a purchasing decision. With its AxM platform, Rheaply provides organizations value that no other company can provide; no other solution is built to allow people to view available physical assets and transact those assets.
Top Perks, Benefits or Stand Outs:
Unlimited Vacation Policy, casual dress policy, company happy hours
What Employees are Saying:
"Rheaply worked to safeguard the health of its people and culture. With its tight-knit team unable to gather in person, the company established one-on-one check-ins between employees and Dr. Cooper, began providing time for wellness walk breaks, surprised team members on calls with comedians, renowned CEOs, and wellness experts, and sent "WFH fuel kits" (packages filled with locally sourced and sustainably farmed produce) to every employee. Though its business is focused on sharing physical assets, Rheaply understands that its people are its number-one asset, so the company's leaders work hard to support and strengthen the growing team."
---
At a Glance:
OppLoans is a leading consumer financial platform serving this growing class of Americans that have been left behind by traditional financial institutions. Through our financial inclusion products and our unwavering commitment to customer service, we help these credit-challenged, middle income consumers build a better financial path.
Top Perks, Benefits or Stand Outs:
Dedicated diversity/inclusion staff, onsite gym, performance bonuses, generous PTO
What Employees are Saying:
"I joined OppLoans in mid February 2020. This is an incredible company, with an amazing executive team (that is very down to earth), an incredible middle management team and employees. Through my years in the industry I always heard what a wonderful company this is to work for. I definitely can say that I have seen why people say that, since I joined the company."
---
At a Glance:
Valqari's Drone Landing Stations and Drone Delivery Mailboxes is the only universal, standardized, safe, and secure drone landing station that protects people, property, and packages. It revolutionizes the way people and businesses send and receive packages in urban, suburban, and rural areas; making hands-free autonomous drone deliveries possible will completely change the way packages are delivered.
Top Perks, Benefits or Stand Outs:
Transparent leadership, flexible hours, focus on diversity and mental health awareness
What Employees are Saying
"Valqari is all about work-life balance; this co
mpany wants to make sure the work is done at the end of the day while also making sure that your health and well-being are a number one priority. The best perk of working for this company is the constant support and understanding of personal growth that we have for one another; I wake up every day excited to go to work because I know I am surrounded by people who I can call family. Our culture is shaped by our people and the fact that every person at Valqari matters and contributes to the success"
---
At a Glance:
SpotHero is the number one downloaded parking app, providing easy parking for all, one spot at a time. With two million on-demand parking spaces, 7,000 locations in 300+ cities, bringing price transparency, convenience, and safety to drivers. Leading mobility companies also work closely with SpotHero by leveraging the developer platform, which powers seamless parking at scale for fleets, connected cars and urban mobility solutions.
Top Perks, Benefits or Stand Outs:
Team workouts, game room, remote work program, unlimited PTO
What Employees are Saying:
"SpotHero gives us the opportunity to try things, and we don't have many barriers standing in our way. You feel like your managers and peers want you to succeed and support you in reaching your full potential. The people are amazing, I think that's one of the big things that makes employees love working here. Everyone works with each other and is always willing to help each other out. Bonus points for people being intelligent and easy to get along with!"
---
At a Glance:
Saggezza is a Chicago-based IT consultancy with over 500 IT and technical consultants across the globe.
Top Perks, Benefits or Stand Outs:
Flexible work schedule, lunch and learns, generous PTO
What Employees are Saying:
"Coworkers & higher ups are amazing people. Directors and execs are accessible. They try to get everybody engaged in fun activities after work. Company culture is pretty relaxed, albeit professionality is expected at all times."
---
At a Glance:
Q-Centrix is a quality data management solutions provider that comprehensively partners with health care providers to measurably improve the safety and quality of care they deliver while reducing costs. Headquartered in Chicago, IL, they combine modern technology and a team of 1,200 quality experts throughout the country to process over 2 million quality data transactions annually.
Top Perks, Benefits or Stand Outs:
100% work from home, work schedule flexibility, close knit community
What Employees are Saying:
"Q-Centrix is a solid company that provides great flexibility with remote work that promotes work/life balance. Leadership is engaged and CEO is very approachable who takes employee feedback seriously. There is a great deal of teamwork and customer service that make QC the industry leader in quality abstraction services. Many career opportunities to grow within the company. I learn something new every day and that's why I love what I do at QC!"
---
At a Glance:
Sertifi offers an Agreement Platform built for businesses who need a more efficient and secure way to manage the full contract process. They simplify how businesses send and collect agreements and payments by bringing it all into one secure platform. Sertifi automates business processes, saves you time from performing repetitive tasks, enhances security and PCI-compliance, and provides customers an easy and convenient way to do business with your company. Thousands of businesses around the world use Sertifi to streamline their contracts and payment processes, recognize revenue faster, and increase job efficiency.
Top Perks, Benefits or Stand Outs:
Weekly team lunches, commitment to learning, flexible work schedule
What Employees are Saying:
"Sertifi is located in the heart of downtown Chicago and represents a rapidly growing, privately held organization. The team atmosphere within Sertifi is apparent upon arrival, and everyone encourages growth within the company as well as on a personal level."
---
At a Glance:
Aptitive is a modern data and analytics consulting agency. Aptitive empowers organizations to access, analyze, and take action on their data. From business strategy to technical development, their team of experienced data and analytics consultants will work with clients every step of the way to develop tech forward solutions to reach their business goals.
Top Perks, Benefits or Stand Outs:
Unlimited PTO, monthly phone and internet stipend, work/life balance
What Employees are Saying:
"No matter if we are in the office or at home, our culture promotes collaboration, support, transparency, and fun. We collaborate with and support each other through our Slack channels, our open door policy, and our practice meetings. Aptitive also is extremely transparent with our financials and sales leads with our employees, as well as throughout Covid, our executive team held weekly meetings to update us on the status of our company and the tough decisions they were making. We also enjoy having fun as a team. Pre-Covid, we were hosting monthly happy hours and quarterly +1 events. Throughout Covid, we've hosted virtual happy hours where we play virtual games together, hosted internal fundraisers for various organizations around the Chicago-land area, and wedding/baby showers for our employees who are getting married or are expecting babies.
---
At a Glance:
Evention leverages automation to reinvent legacy accounting processes. It simplifies these back office processes for various verticals - from retail to restaurant to grocery, hospitality, casino, and others. By streamlining the management of cash, credit card reconciliation, tips and gratuities, and group billing processes, Evention's automated solution suite decreases costs and increases efficiency for back offices. With robust control and comprehensive reporting capabilities, our solutions guarantee financial transparency and security.
Top Perks, Benefits or Stand Outs:
Fitness center & work out classes, quarterly company wide bonus opportunities, casual dress code
What Employees are Saying:
"Extremely accommodating, caring, and flexible management. Beer on tap and large supply of snacks, tea, and coffee. Catered lunches from excellent restaurants on employee birthdays, new hires, etc."
---
At a Glance:
Clarity Partners is a full-service management and information technology consulting firm based in Chicago, Illinois. Since 2004, we have served a diverse mix of businesses that range from Fortune 500 corporations to public sector and nonprofit organizations.
Top Perks, Benefits or Stand Outs:
401K with 3% profit share, Employee assistance program (EAP)

What Employees are Saying:
"The management works hard to create a very fun and inclusive environment. They are very open and if you have any issues or concerns they actually want to hear those. This is a very flexible environment and they accommodate as client requirements allow."
---
At a Glance:
Relativity makes software to help users organize data, discover the truth, and act on it. Relativity's platform is used by more than 13,000 organizations around the world to manage large volumes of data and quickly identify key issues during litigation, internal investigations, and compliance operations with SaaS platform RelativityOne and Relativity Trace. Relativity has over 329,000 enabled users in 48 countries from organizations, including the U.S. Department of Justice, and 199 of the Am Law 200.
Top Perks, Benefits or Stand Outs:
Volunteer in local community, onsite gym, performance bonuses, remote work program
What Employees are Saying:
The company is very progressive and provides its employees with many benefits & perks. The culture is friendly and positive. Overall great place to work!"


---
At a Glance:
ActiveCampaign is a cloud software platform for small-to-mid-sized businesses. ActiveCampaign offers software for customer experience automation, which combines the email marketing, marketing automation, sales automation, and CRM categories.
Top Perks, Benefits or Stand Outs:
Quarterly WFH stipends, Op
What Employees are Saying:
"CEO is a chill midwestern dude with a tech background who demonstrates his care towards employees and customers on a regular basis. The company has been thoughtful and intentional with supporting both employees and customers during 2020. Tech & Product is a great department for people looking to grow their skills."
---
At a Glance:
Evive changes the way companies communicate. As the market leader in data-driven, personalized engagement, Evive has extensive experience helping large and midsize companies contain costs and optimize the employee experience across their diverse populations. Starting with rich healthcare and HR data sources, they use the proprietary predictive analytics and behavioral science expertise to deliver highly segmented, multi-modal messaging that connects the right person to the right resource at the right time: driving individual action and delivering measurable outcomes across the spectrum of employee experiences.
Top Perks, Benefits or Stand Outs:
Tuition reimbursement program, casual dress code, WFH flexibility


What Employees are Saying:
"The culture is something Evive prides itself on and tries really hard to keep up with as they grow. I have never experienced culture like this in past jobs and I find it very full-filling. I enjoy coming to work everyday and working along side some of the best people I have ever met. Most of management is very approachable and the co-founders are also a great asset to the company."
---
At a Glance:
Arity is a technology company focused on making transportation smarter, safer and more useful. They transform massive amounts of data into actionable insights to help partners better predict risk and make smarter decisions in real time.
Top Perks, Benefits or Stand Outs:
Generous PTO, free daily meals, game room
What Employees are Saying:
"Great people: the company deliberately works to build a strong culture and it shows; the leadership really cares about every individual, people are just nice to one another and they take a collaborative approach to solving problems. Fascinating industry: the company is solving problems that really impact people's lives, it has a great strategy, and it will use that strategy transform transportation"
---
At a Glance:
Maydm provides girls and youth of color in grades 6-12 with skill-based training for the technology sector. Maydm's holistic approach prepares students from traditionally underrepresented populations to engage in and revolutionize the tech industries.
Chicago's Best Tech Managers
A great company is created by great people. Managers and leaders are at the forefront of creating the best places for technologists to thrive. An excellent tech manager promotes career growth, ensures a positive team culture, inspires performance, and successfully leads their team through unexpected or turbulent territory. We couldn't share the best places to work in Chicago without highlighting some of the tech leaders paving the way, and have even been nominated for a Timmy Award to prove it.
Jennine Loisel, Director of Solution Engineering at Bounteous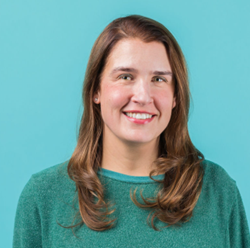 How do they impact the company?
Jennine is an extraordinary nominee. She has grown a strong, diverse team of over fifty engineers and gives opportunities for all of her team members to grow and shine. She works to understand her team members' needs and desires for growth and matches those up with client opportunities whenever possible. She has enhanced our intern program and made it very successful through attention in recruiting and hands on coaching for the interns. She strives to hire a diverse team that are all great thinkers and eager learners, creating an ideal environment for software engineers and architects to thrive.
What are their employees saying?
"She is a brilliant engineer and architect herself, is open-minded, and everyone she works with, loves working with her whether they're team members, clients, or partners. This is because not only does she provide well thought out solutions to problems, but she engages those around her to contribute and feel a part of the overall solution. The combination of her own experience and team engagement leads to powerful results.
Fouad Bousetouane, Senior Principal Data Scientist at W.W. Grainger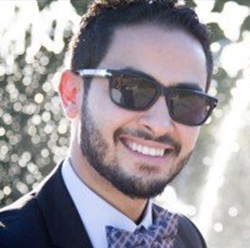 How do they impact the company?
Fouad is the best example of someone leading by example. In my career so far, I've seen a few managers who prefer to contribute direction to the team rather than technical expertise. However, Fouad completely changed the perception of someone who manages a team. He not only does a phenomenal job in leading the team but also provides me with constant technical guidance. He is up-to date with any new coding practices since he does some technical work as well - and thereby ends up inspiring me.
What are their employees saying?
"Fouad's meetings are super-informative but also informal! He warms the meeting up with his friendly banter and puts everyone at ease. He openly communicates his thoughts and is quick to address the elephant in the room. His code review session with everyone is top class and I get to learn a lot from them."
Jason Patel, CTO of Ensighten, Inc.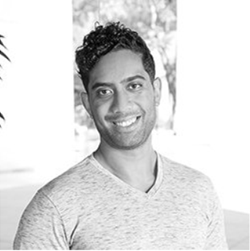 How do they impact the company?
Jason always tries to keep himself at the forefront of technology and knows how to pivot and position the engineering division from a strategic perspective to ensure the longterm success of the company. Over the last few years since Jason became CTO, the company has only gotten more profitable and everyone who works feels a lot confident in terms of the future prospects. Even when the COVID-19 pandemic hit, Jason quickly identified the additional challenges and burdens on our infrastructure from the shift that came with more people around the world working from home and quickly marshalled our resources to quickly adapt and address the increased demand. As a result, we're able to handle much higher demand for our product but a decreased cost, ensuring that we are much better suited to navigate the technological landscape in a post-pandemic world.
What are their employees saying?
"Jason is a phenomenal manager. He is the epitome of leading by example and I have learned so much from him about how to be a great leader in my own managerial role. I think Jason's best quality is that he cares very much about his employees and always works to find way to help them succeed and grow in their chosen career path and this quality very much propagates through the rest of the engineering teams to ensure everyone is happy and can do their best work."
Working at a company that you love being a part of every day is a goal for most tech professionals. These Chicago companies have gone above and beyond to ensure their employees feel as close to that every day as they can. If you're looking for an experience like that in your career, check out the list of open jobs below from some companies like these.
Interested in learning more about these companies or even joining this list of impressive Timmys partcipants next year? Visit our Timmy Awards website, don't forget to read the announcement on which companies took home a National Timmys award!