While women continue to lag behind in employment inside major tech companies (only 25% of tech employees from the big five tech companies are women), one department where women have grown to the majority: UX Design. With women holding 53% of User Experience design roles, these positions have become a gateway for women who don't have a traditional tech background to transition into the industry.
For those that are new to the Product and UX world, a great way to become immersed in the industry is to follow and learn from those who are currently in leadership roles. Here are just a few of the women who are blazing a trail for the future of women Product and UX.
Tech in Motion recently brought these women together for our webinar, "Women in Product and UX: Stories that Inspire." Watch the full conversation below: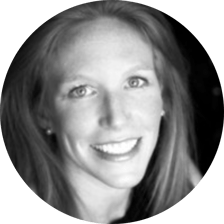 Rory Waldinger, Global Head of User Experience @ Schneider Electric
As a customer experience design manager, Rory has continued to focus on creating a best-in-class experience across all channels while balancing business goals and inevitable technical challenges. She urges her clients to engage in user testing and research to ensure the project's strategy aligns with their customer's goals. Working across many different industries, Rory has gained a broad, adaptable skillset in UX/UI, product management, and marketing. Her body of work includes Web Consulting, Consumer Retail, Biopharma, Financial Services, Insurance, and the Healthcare Industry services.
Rory on how to succeed in Product and UX: "It's important that you have the data. If you have the data, you have the research to support your recommendations, at the end of the day, if you pull it all together and you have a cohesive story to present to your client, then you've done your job."


---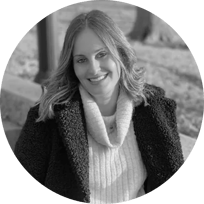 Frankie Kastenbaum, Experience Designer:
Frankie is a New York City-based Experience Designer who's passionate about breaking the barrier of entry for beginner UXers. In less than three years inside the UX field, Frankie has already worked at a startup, design agency, and a corporate company while also spending time to mentor upcoming designers. By constantly posting engaging content on her social media channels, Frankie has been recognized as a LinkedIn Top Voice in Design.
Frankie on some of the best ways to get into Product and UX: "To get some "real world" experience. These don't have to be the biggest companies or long projects at all. Reach out to friends and family, reach out to your own networks, and try and get yourself a project...There are lots of opportunities to do it that way."


---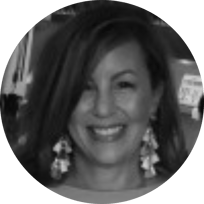 Kristen Arakelian, Digital Design Program Producer @ CVS Health – Aetna
As an agile practitioner within the Digital Design team, Kristen is a servant leader supporting a growing team of user-experience professionals inside one of the biggest companies inside the health and wellness industry. Blending a mix of creative development, technology, process and workflow management, project management and agile coaching, Kristen combines the traditional responsibilities of a Scrum Master and Product Owner to satisfy the needs of creative team members.
Kristen on ways women can get started in Product and UX: "Understand what is important to you, what you would like to learn, and be curious...Be honest with yourself about where you would like to focus and target the specific area of interest to you."


---

Deepali Kakar, Senior User Experience Consultant
Deepali Kakar is a UX designer with expertise in building products, teams, and culture. Over the past 20 years, she has helped establish UX practices in heavily regulated companies including E*TRADE Financial and Goldman Sachs. Believing in creating open, collaborative, and safe environments to help team members perform at their best, Deepali enjoys mentoring the next generation of designers and has been an advisor in the Beginex design program in NYC.
Deepali on creating a career support system: "Create a board of directors for yourself, meaning get a group of people from different disciplines and different areas...I think it's great to have a set group of people with diverse perspectives who can give you different advice."


---

Emanuela Damiani, UX Manager, Firefox
Emanuela helps companies empathize with their users when building (better) products based on efficient and practical design practices. She fell in love with the Web at a young age, and since then she has never stopped learning and pushing to understand and create better experiences for all. A co-founder of Ladies that UX Berlin and the Berlin Design Systems Coalition, Emanuela is currently a UX designer with Mozilla, building a design system for Firefox, all while speaking at events across the country.
Emanuela on an underrated skill in Product and UX: "Knowing how to interview is actually a skill that you need to practice...You start to recognize a company's red flags if you start to interview more and more often."
If you're interested in connecting with our speakers along with others in the Product and UX space, join our new Women in Design community on Discord. Meet and discuss with other women in the industry about career advice along with industry trends and insights. Join our free community today!