On September 22, Tech in Motion is proud to present their 1st Annual Silicon Valley Timmy Awards, which will be held at The San Jose Women's Club (75 S. 11th St). The "Timmys" are hosted by Tech in Motion in tech hubs across North America, with the goal of acknowledging the local companies and individuals that strive to create the best places for technology professionals to work in. After all the votes are in, the finalists in each city come together for a celebratory evening where the winners are crowned as the best (1) technology manager, (2) technology work culture, and (3) tech startup.
Here are Silicon Valley's impressive finalists, get to know them and vote for your top contestant!
Best Tech Manager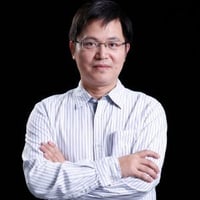 Bill Hu - CEO of Kika Tech
"Open environment for creativity"
With the lack of middle management frequently seen in most startups, Bill's management style allows talent to succeed and gives the utmost degree of authority to each team leader. Bill has created an open and transparent environment allowing individuals vitality and
creativity to be fully mobilized.
Kika Tech builds keyboard applications to support human expression powered by machine learning.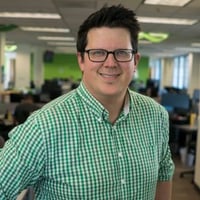 Erik Kostelnik - Founder & CEO of TextRecruit
"Trust"
No matter position or level, Erik promotes career hyper growth at TextRecruit. He entrusts his employees with immense responsibilities and ensures a great team culture leading by example. Erik actively engages each team's activity and is willing to help out at any capacity to ensure each team's success.
TextRecruit is a global, mobile recruiting platform that engages candidates and employees via text message.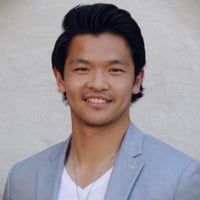 Han Jin - CEO of LucidCam
"Purpose with direction"
Han's main focus is career growth and believes that top performance can only come from employees feeling fulfilled and having a purpose with direction. He ensures team culture by storytelling and reminding his team of where hard work has gotten them and to keep going.
LucidCam is 180° 3D stereoscopic camera for virtual reality.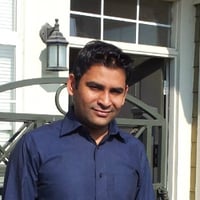 Venkatachalam Rangasamy - Principal Software Architect at Equinix
"Fostering discussion"
Venkatachalam creates opportunities to meet developers in Silicon Valley and fosters a good environment to discuss technology for all the members of the team.
Venkatachalam led the next generation architecture for the Equinix Cloud Exchange (ECX) portal and the APIs. He has helped accommodate growing needs of the platform and authored a well-acclaimed micro-service design principle based framework which will help developers develop an API with minimal coding.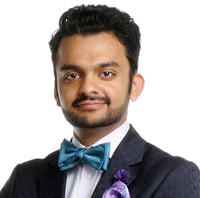 Waqaas Al-Siddiq - CEO of Biotricity
"An environment for growth"
Waqaas focuses on creating a work environment that caters to its employees' interests and career goals along with utilizing their wealth of knowledge in different backgrounds, and offers support to assist in reaching their goals.
Biotricity is a biotechnology company that is focused on providing intelligent diagnostic and post-diagnostic solutions for both physicians and patients.

Best Tech Startup
Avegant

"Fun and work married"
Avegant has successfully married work with fun involving quarterly team events, including Giants games, wine tastings, cooking classes, etc., as well as weekly games of ultimate Frisbee and basketball.
Avegant created the Glyph, a vivid reality near-eye display that projects images directly into your retinas. It can be worn on your head like headphones, or flipped down becoming your "personal theater", making it the winner of the "Best of CES" Award 2016.
Blue River Technology

"Collaboration across disciplines"
Blue River Technology's work environment is very collaborative, with folks from every discipline pitching in when needed. This collaboration across disciplines is one of the company's greatest causes of success. One great example of Blue River's passion and collaboration occurred when a critical supplier was late in delivering components needed for an order of five Blue River machines. Rather than miss the shipping deadline, the entire team, and even several spouses and children, volunteered to work Saturday and Sunday assembling the machines to keep on schedule.
Blue River Technology produces the See & Spray machine which is a robot that identifies plants in farmer's fields and targets weeds which reduces environmental impact and saves about 80% of the herbicide cost.
Cloudian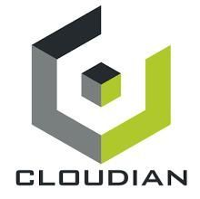 "Work hard, play hard"
Cloudian prides themselves on taking calculated technology bets on the future and puts innovation at the core of their culture. They want people to liking coming to work and have incorporated monthly birthday celebrations, free snacks and lunches, and quarterly offsite parties. They also created a peer award system where anybody can be recognized for excellence.
Cloudian Hyperstore is a smart data storage platform that is 100% Amazon S3 compliant and allows customers to scale as their needs grow with a simple user interface.
DataVisor

"Openness, positivity, and collaboration"
DataVisor fosters a culture of openness, positivity, and collaboration. They hold bi-weekly tech talks that are run by an engineer as an example of innovation and empowerment of employees. In addition, lunch is brought in every day so the team can eat "family-style," relax, laugh, chat, and recharge.
DataVisor builds and restores trust for consumer-facing websites and mobile apps, by identifying hidden fraudsters lurking inside online services before they are able to conduct any damage.
Datos IO

"Drive, ambition, and intelligence"
Datos IO hand-selected a team that has led seminal research and delivered industry-first, market-leading products. They combine this drive, ambition, and intelligence with a family-friendly work environment (weekly catered lunches, monthly family open houses, and even post-product launch picnics.) Datos exemplifies the professional and personal collegiate ethos that Silicon Valley was originally founded upon.
Datos IO's RecoverX is the industry's first and only multi-platform, multi-cloud, scale-out data protection software on the market.
Engagio

"Gather to learn"
Engagio's entire office BBQs together on Wednesdays and talks about product feedback from current customer and prospects. They have the product team demo new features while the executive teams fills them in on company and roadmap updates.
Engagio's account-based platform compliments Salesforce and Marketo with account-centric analysis and the ability to orchestrate outbound interactions across departments and channels.
Liquid Robotics

"Driven by passion"
Liquid Robotics' innovation and inventor, Roger Hine, have been recognized by many for its impact on helping the world cost effectively and safely explore, protect, and monitor the ocean. The brilliance and passion for the ocean and ocean economy are exhibited throughout every employee. Employees have an opportunity to swim with the Wave Gliders in Hawaii to monitor the product.
The Wave Glider is the world's first wave and solar powered ocean robot which can stay at sea collecting and communicating data from the seafloor to space – running on 100% renewable energy.
Loop Commerce

"Innovate together"
Loop Commerce employs forward thinking leaders and hands-on contributors throughout the organization to make their vision a reality. Every employee receives a $100 monthly allowance to demonstrate the functionality of their platform to others through a new innovative and exciting experience. They then hold weekly company meetings in which the leadership shares accomplishments, challenges, and strategy with the team, and allows every team member to voice their opinion and contribute to both strategy and execution.
Loop Commerce is an online gifting platform that, when embedded in retail e-commerce sites allows customers to easily buy and immediately deliver personal gifts online in a manner that is thoughtful, stress free, and intuitive for consumers.
Primary Data

"Ask an expert"
Primary Data encourages problem solving at all levels to give employees the autonomy and empowerment needed to continue to grow in all stages of their careers. They are founded by David Flynn and Rick White, the guy who brought flash memory to enterprise storage. They also have Steve Wozniak on their team serving as the chief scientist, as he sees similarities between Primary Data's storage efficiency and his economical designs of the original Apple computer.
Using industry-standard protocols, DataSphere virtualizes different storage tiers across global dataspace.
Rubrik

"Encouraging continual growth"
Seeing the lack of innovation in the backup and recovery space over the last decade, Rubrik's founding team asked themselves what these systems would look like if they were designed today. Rubrik hosts hackathons that allow employees to innovate and work together, and the employees see tangible impact from their work.
Rubrik has created the first Cloud Data Management platform for the enterprise, simplifying the data management process and modernizing the way companies store, manage, and backup their data using the public cloud.

Best Tech Work Culture
"Growing relationships"
Branch runs a program called "Build an App Day" to teach non-technical employees how to code and allow technical employees to compete to build the best app. This program demonstrates basic app development, fosters sympathy and an understanding of Branch users (for non-technical employees), and builds relationships.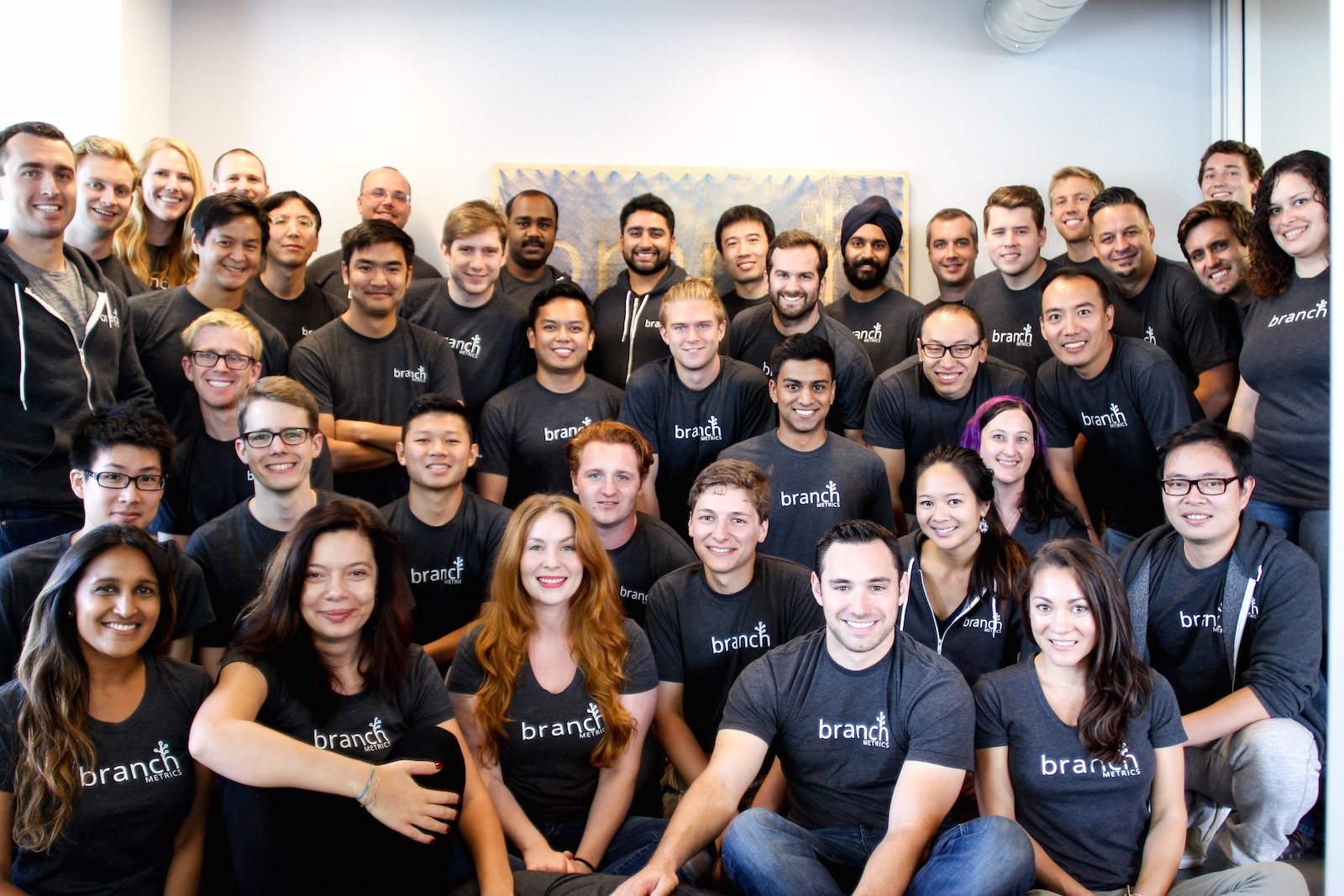 Branch provides the complete deep linking solution for brands to create an optimized mobile user experience that drives app growth, conversations, as well as user engagement and retention.
"Opening the door to all"
Drawbridge hosts weekly Tech Talks featuring their engineering team where they educate cross-teams on the technology they are utilizing every day. Along with tech talks, the CEO is passionate about ensuring that women at Drawbridge feel empowered to succeed in the field. The culture committee hosts biweekly "Women in Tech" forums which allow women engineers to come together to develop their careers.

Drawbridge is democratizing digital identity and thus becoming a universal currency for cross-device.
"Take control"
Identity Guard believes one of the most effective ways to stimulate creativity is to give engineers complete ownership over their projects. By having full ownership and control over what they build and how they build it, talented engineers are much more likely to bring value and succeed. They encourage growth by prioritizing learning opportunities over schedule and for everyone to experiment with new languages, technologies, and frameworks.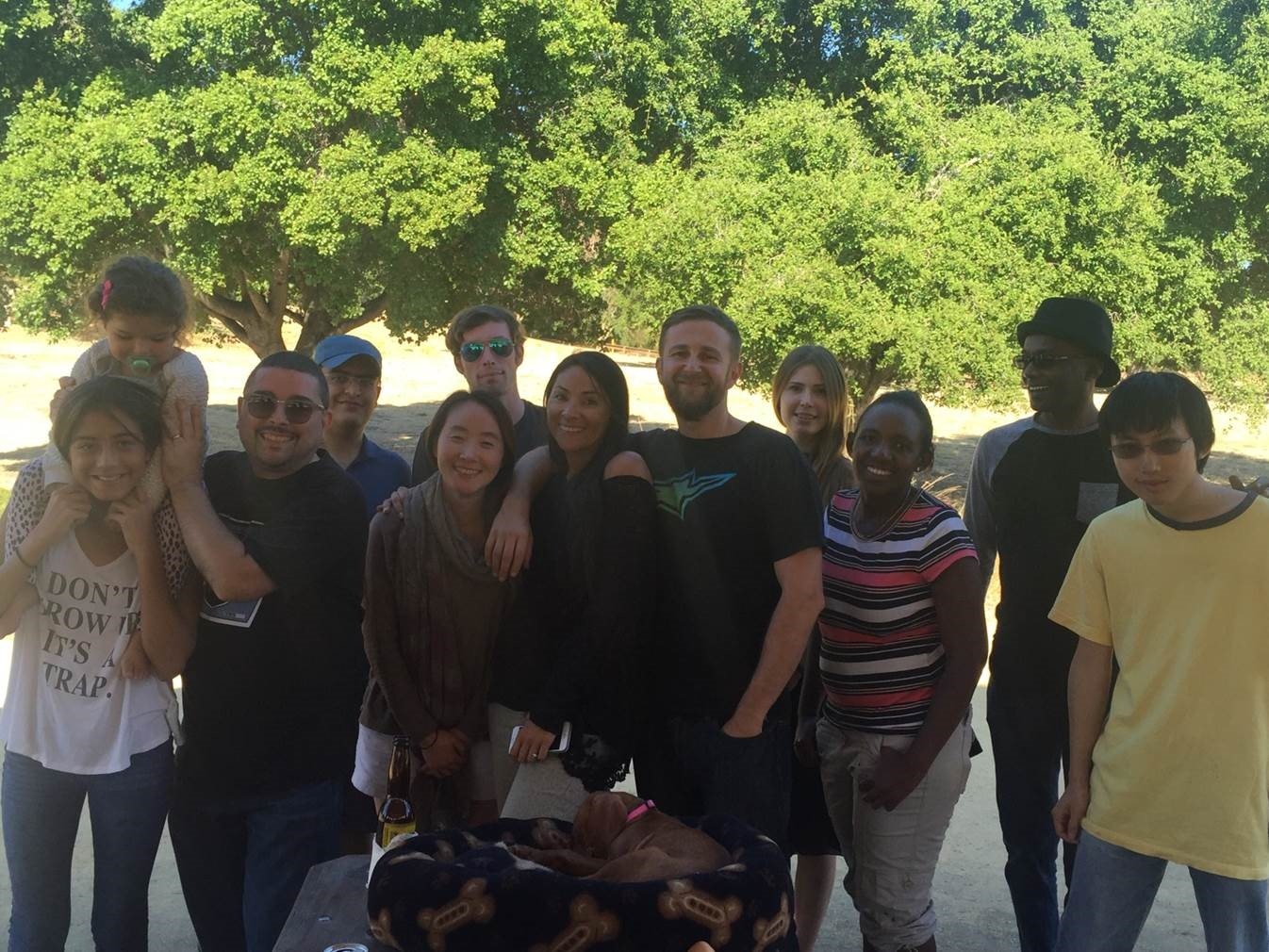 Identity Guard is evolving their product to discover new and innovative ways to inform consumers and to protect them from identity theft. Their team is taking advantage of capabilities on all platforms to deliver new anti-phishing technologies that protect consumers from phishing sites.
"Learn from each other"
At Kespry, no matter the department, the team is always learning from each other by discussing interesting technical topics, asking questions, and providing helpful answers. They are also full-stack, meaning they do not rely on other companies to provide a piece of product; if it doesn't exist, they design it.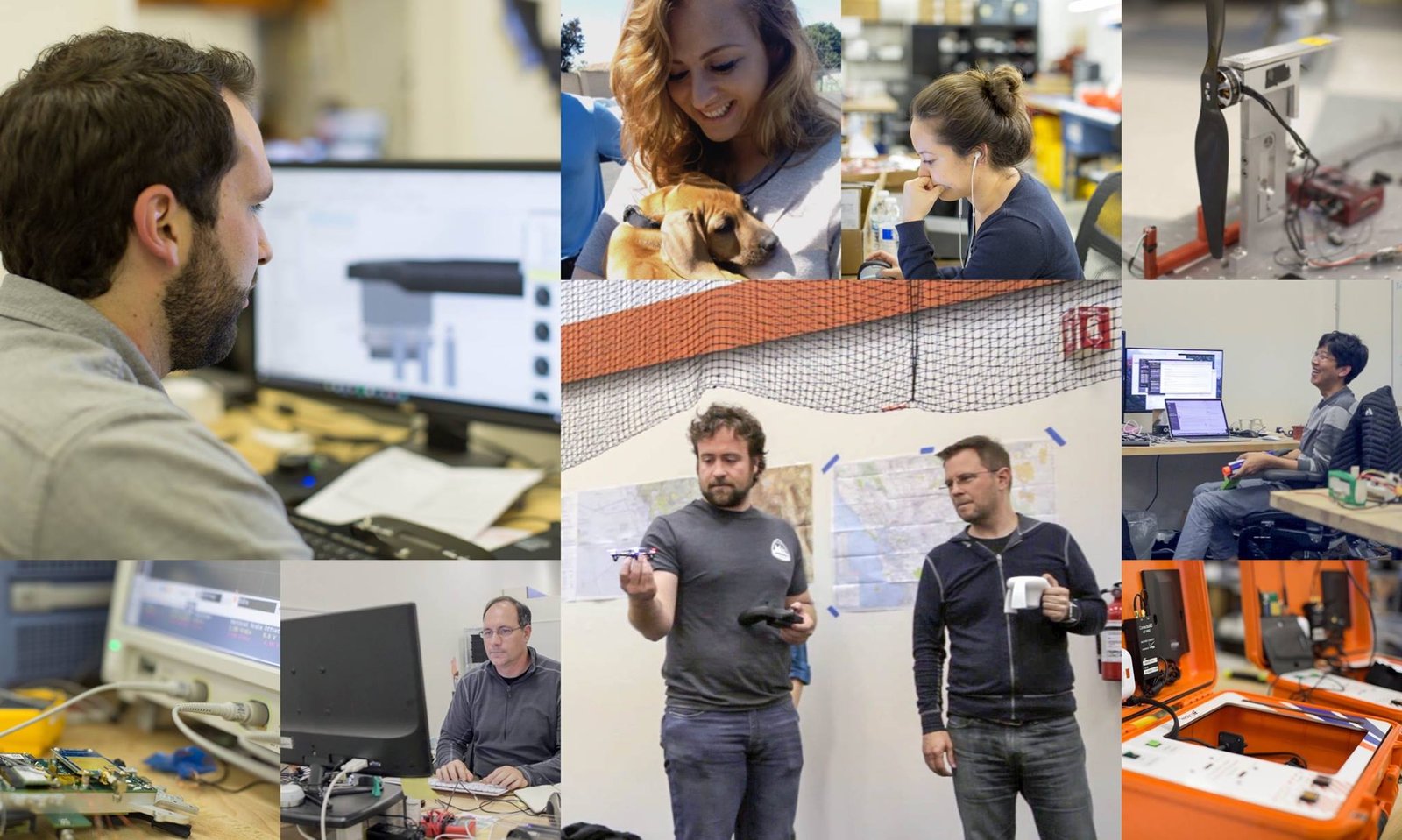 Kespry builds automated commercial drones with data intelligence that enables companies to track inventory, monitor progress, and more efficiently run their businesses.
"Think time"
MATRIXX Software creates the opportunity for "think" time, maintaining a flat organization, hiring outside of the industry, and looking externally for ideas. They involve less experienced individuals in issue resolution meetings to participate and understand how to evaluate alternative options and learn how to become creative in finding ways to address the original requirement in the case that stumbling blocks materialize.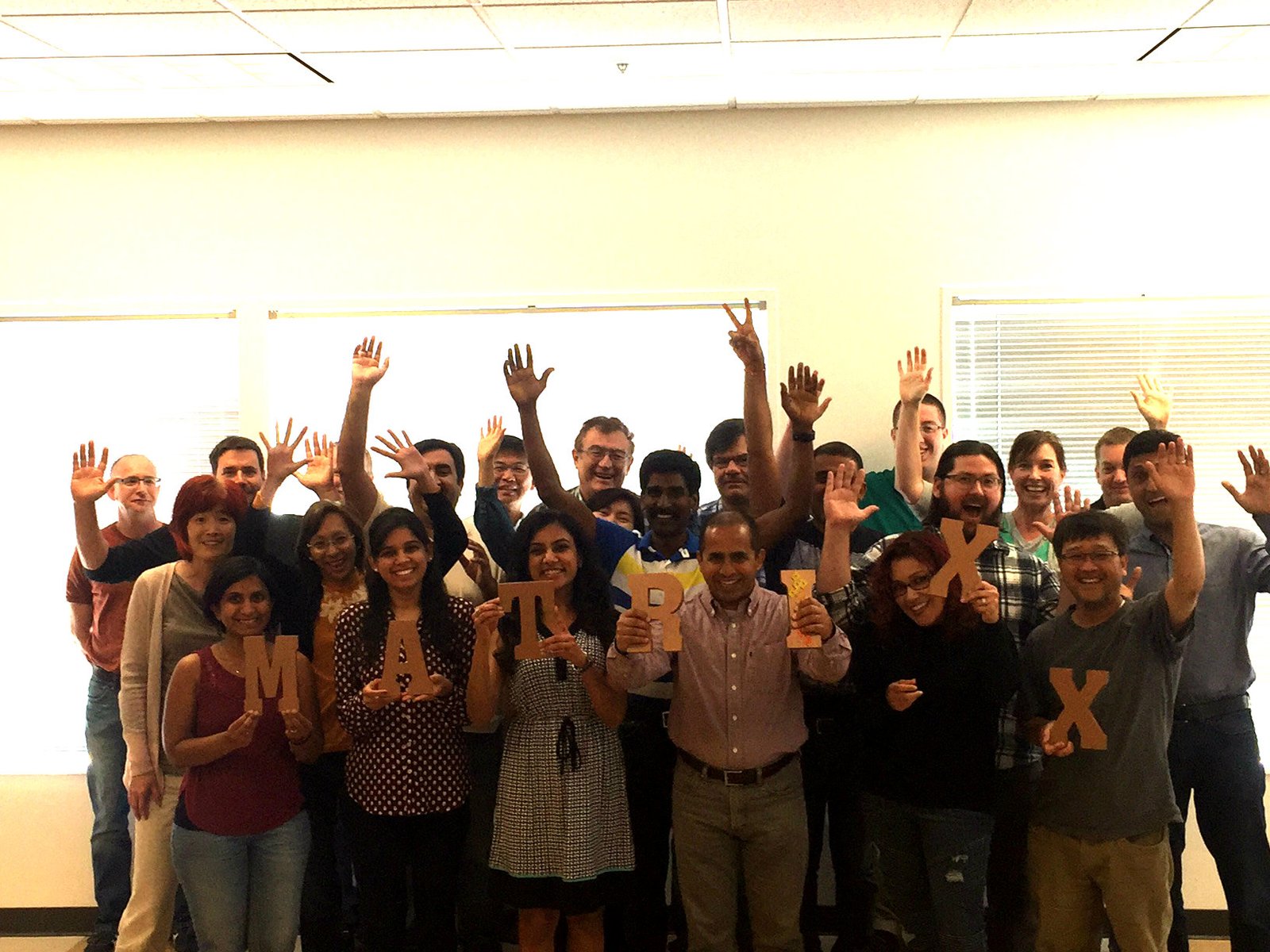 MATRIXX Software delivers an innovative digital commerce solution that enables always-on customer engagement. Their patented approach makes it possible for Digital Service Providers (DSPs) in the telecom industry to simultaneously serve millions of customers, and process billions of customer interactions instantly. MATRIXX enables DSPs to build long-term strategic value through high-touch, digital customer relationships while customers benefit from control over their own mobile data usage and spending.
"Solve problems creatively"
Peloton is constantly solving technical problems as they work to bring the world's first commercial vehicle platooning system to the market. Their solutions are developed in-house with colleagues being encouraged to use their creativity, leveraging their talents, and learning new skills.
Peloton Technology is an automated and connected vehicle technology company focused on improving the safety, efficiency, and productivity of transportation.
"Teach each other"
Pinger offers events called "Lunch and Learn" where anyone is invited to teach others about their role and day to day operations of their position in the company or even cover topics of personal interest ranging from lock picking demonstrations to cocktail seminars.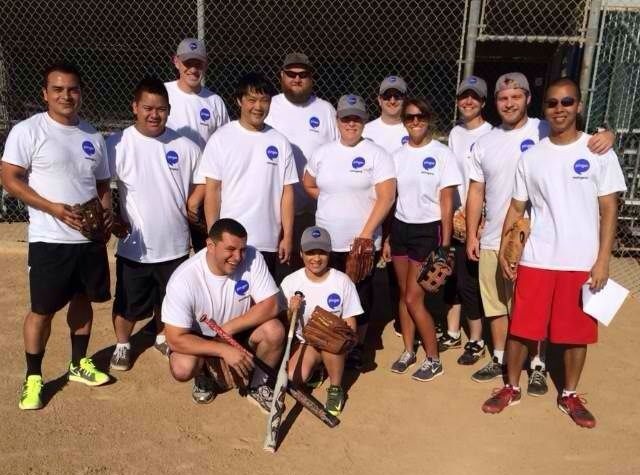 Pinger has developed a new app called Sideline which provides a second work number for your smartphone and operates without using Wifi through your existing carrier plan.
"Explore"
Retail Solutions does not have a formal technical learning program, instead they encourage all employees to utilize the vast amount of information that is on the internet, hold webinars and meetings to share technical knowledge on tools, and sponsor "Lunch and Learn" sessions to promote team-oriented approach to learning.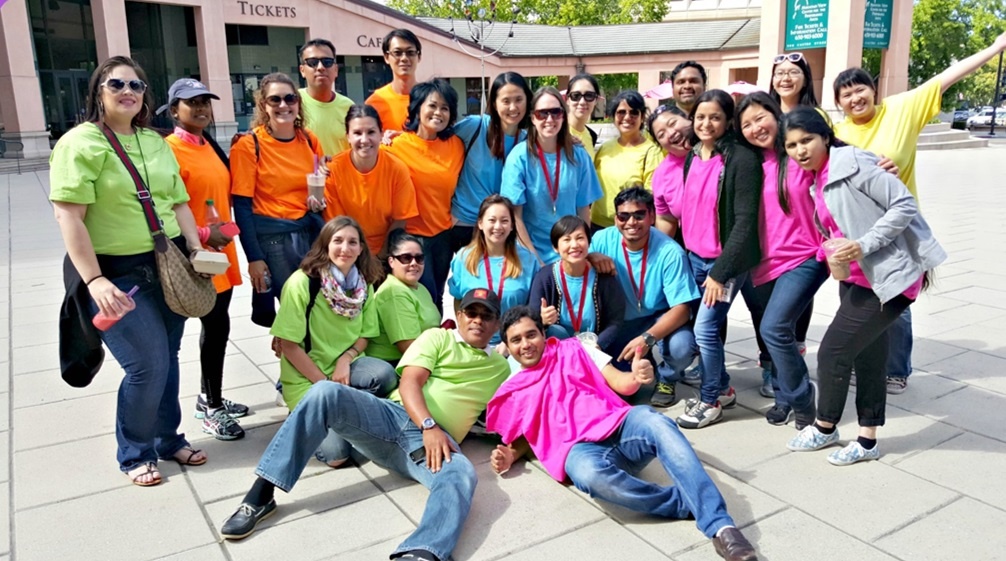 Retail Solutions proprietary algorithms, business processes, and suite of intelligent cloud-based applications help the world's leading consumer goods manufacturers and retailers listen and respond quickly to consumer demand to ensure the right product is in store at the right time.
"Incentivized to learn"
Any individual at Shipwire who wants to learn a new skill, language, or a new product is encouraged to do so and they offer incentives for continuing education.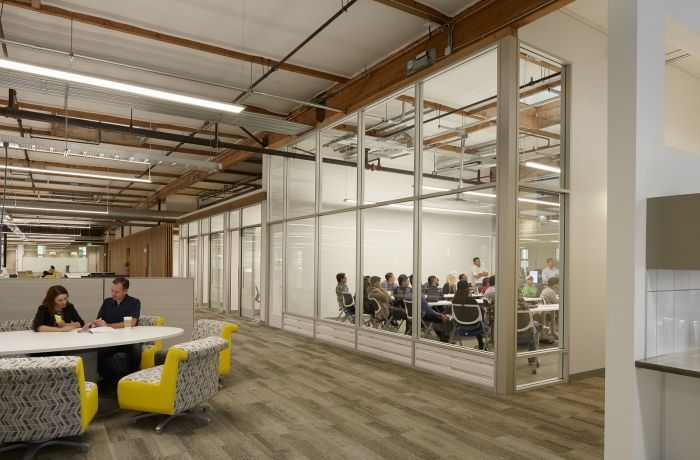 Shipwire's key is comprised of many innovative solutions that make it easy for merchants to treat the world as a local market.
Whipsaw, Industrial Design and Engineering
"Cross pollination"
Whipsaw has a balance of men and women who are randomly located throughout the office to promote cross-pollination of ideas from different backgrounds and viewpoints. The real learning beauty for Whipsaw is that they work with a variety of industries which creates more cross pollination and leads to technical progress and innovation within their own team, their client's business and in the market.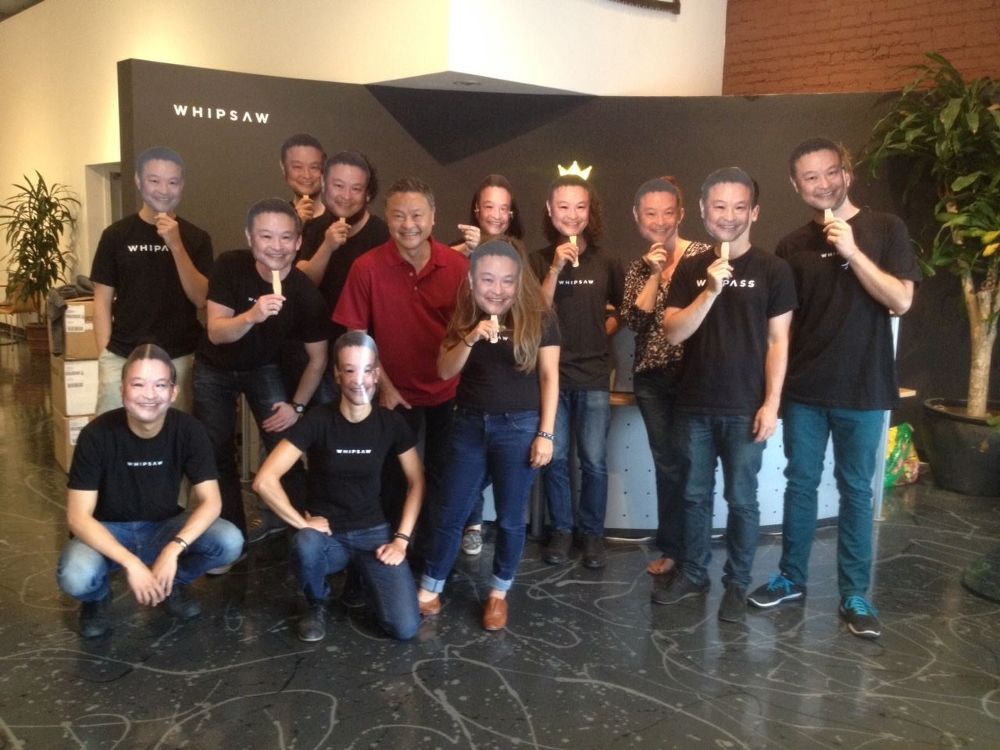 Whipsaw focuses on creating innovative product design, product development, UX, and branding. With some of their product creations, one may recognize many successful market hits such as the Nike FuelBand, Leapfrog LeapPads, Roku TV devices, and more.

The Timmy Awards ceremony will celebrate the local San Jose technology community and also recognize not only the winners, but the entire Silicon Valley community for creating a great business environment to thrive in. The event itself will be a great opportunity to network with finalists and other members of the tech community. Make sure you RSVP to save your spot!