Did we mention they're the finalists for a Timmy? On May 19th, Tech in Motion: NYC presents their second annual Timmy Awards, which will be held at SubCulture located at 45 Bleeker St, Downstairs , New York, NY.
RSVP here to attend the 2nd Annual NYC Timmy Awards!
The "Timmys" are hosted by Tech in Motion in tech hubs across North America, with the goal of acknowledging the local companies and individuals that strive to create the best places for technology professionals to work in. The winners are announced at a ceremony crowning the best (1) tech startups, (2) technology managers, and (3) technology work cultures. Here are New York's 20 most impressive finalists.
New York City's Best Technology Manager
This award recognizes New York City's Best Technology Manager who promotes career growth, ensures a great team culture, and leads their team to produce cutting edge technology products, services, and solutions.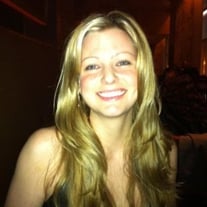 Karey Kyle - Senior Director, Agile Practices of Weight Watchers
"Just enough guidance"
Karey Kyle encourages people to be proactive to get answers while providing just enough guidance to be successful and encouraged. She strives to be welcoming, enthusiastic and encouraging, while sharing her sophisticated understanding of the company's operations and technology.
Karey's team worked on huge releases in the winter season, deploying significant changes to the Weight Watcher apps and architecture.
"Mentorship through societies"
Lisbi has created self-organized societies for developers to be able to bring their concerns and issues up to management, give people leadership opportunities, and allow for more senior developers to mentor new developers who have joined the Andela program. This promotes a strong culture of learning and mentorship, and empowers developers to speak up and have a voice.
Lisbi is responsible for a global workforce of over 200 people spread from the FlatIron to Nairobi that is delivering the best software development ever created in Africa.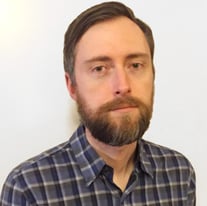 Mike Henderson - CTO of Influenster
"Reward strong work"
Mike Henderson established a strong support system to give young employees responsibility very early on their careers and mentorship programs where the management team works directly with all employees of the firm to nurture their skills. And when an employee produces outstanding work? Trips to the spa or all-expenses paid vacations are given as gestures of appreciation.
Under Mike Henderson's leadership, Influenster launched their app both on iOS and Android devices to resounding reviews from the tech community. In addition, Mike spearheaded a revolutionary widget that allows brands to harness the potential of user-generated content already made about their products on Influenster to translate the power of the consumer voice into sales for their products and services.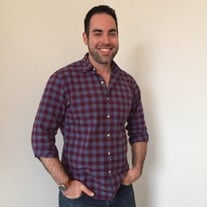 Scott Kominsky - Product Director of Big Human
"Creativity is the product of collaboration."
I ensure a great team culture by collaborating, not mandating, tasks and believe that creativity is the product of collaboration. Team members respond better when they feel that they're part of the solution. By empowering my team members this way, they are more excited to solve a client's problem and in-turn will deliver better work.
Scott oversaw the design of the new Jetsetter iOS experience - which now focuses around aspirational photo discovery. Users create their own photo "Wanderlist" in order to research, plan and book trips. The new experience leverages all of the best qualities of the existing Jetsetter product while creating a level of simplicity that makes it feel easy to book a trip.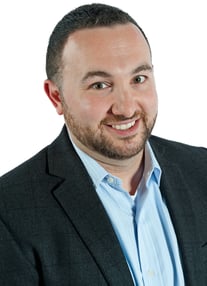 Sean Marchetti - CTO of Embark Corporation
"Learn New Technologies"
At Embark Corporation, Sean is tremendous at promoting team growth. When new team members join, he immediately signs them up for educational programming subscriptions like pluralsite or egghead.io. He is always encouraging his staff to investigate and learn about new technologies.
Sean's staff produces a full-fledged admissions and applications platform for colleges that enables student to apply through a custom built site for that institution. Institutions can then view their applicants through that site as well customize many parts of the applications and set up custom emails to send to the user among other functions. They have also created a matching platform that gives students conditional offers to schools based on a student's core academic, financial, and personal preferences.
Want to work with top managers like these? Check out our job board.
New York City's Best Technology Work Culture (Under 500 Employees)
This award recognizes New York City's Best Technology Work Culture that promotes technical creativity, innovation, and learning. Finalists in this category include organizations with under 500 employees.
Appboy

"Not just a job, a home."
Appboy's workplace isn't just a "job" to its employees, it's a home where everyone continues to learn, grow and challenge each other in a fun and collaborative environment. The company hosts Hackday's multiple times a year, sponsors engineers to participate in engineering competitions and big tech conferences and encourages employees to volunteer at nonprofits like ScriptEd, Coalition 4 Queens and more.
Appboy is the leading company in smart marketing automation. Their powerful SDK coupled with an intuitive dashboard empower marketers by showing them who their users are, and enabling them to communicate effectively with them, thereby creating a personal relationship between users and their apps.
Bitly

"Scheduling Time to Learn"
Four times a year, Bitly hosts a Hack Week — a time for the design and engineering teams to collaborate, innovate and tackle projects that they wouldn't otherwise have a chance to work on. During Hack Week the teams explore new technologies in configuration management & data analysis frameworks, improving Bitly's development workflow and new ways to use the API. Employees are also empowered to explore continuing education opportunities with full support from managers & the executive team.
Bitly's Deep Links product now supports Universal Links and Android App Links, which are the new standard for mobile deep linking on iOS and Android platforms. Through the updated functionality, Bitly clients with Branded Domains can now configure their links to support Universal Links and Android App Links, connecting mobile users directly to an installed app while still capturing all of Bitly's click data from across the web and mobile.
Kargo

"Sharing Knowledge Sessions"
Kargo's culture is more than just free snacks and fun outings; they pride themselves on fostering a culture where every employee understands how their job impacts the goals of the company as a whole. Kargo hosts "office hours" every other week where employees share knowledge by leading the company through training on their area of expertise. These sessions can cover topics from photography to marketing!
Kargo provides major advertisers with a single source solution for buying, designing and delivering engaging, customized mobile ad experiences across its high-end editorial alliance of 300+ world-class publishers. In addition to its award-winning mobile creative, Kargo is also known for the highest quality distribution–ranking in the top 1% for ad effectiveness (brand safety, viewability, fraud) according to Integral Ad Science and Moat, two of the leading verification vendors for advertising quality.
LearnVest

"Think Outside the Box"
Until recently LearnVest was a startup, and like most startups, were sometimes limited with the tools they could purchase. That pushed them to come up with innovative solutions to problems, both in the product development teams and throughout other parts of tech like infrastructure and IT/Helpdesk. Sometimes the best solutions don't come from throwing money at the problem, but having the freedom to suggest novel approaches and being rewarded for thinking outside the box.
LearnVest provides fully customizable financial plans, which are supported by online tools and mobile app. They have created an innovative platform to support planners and clients which they believe is at the cutting edge of technology. Technologically speaking, what they have built is an AWS-based platform built on top of a Docker-based Kubernetes cluster, comprised of microservices and microapps, with infrastructure automation through Ansible.
Zeeto

"Believing in the risk taker"
Zeeto prefers to hire a risk taker who is accountable and learns from their mistakes any day of the week over someone who plays it safe, because sooner than later, that person will impress the hell out of you. The engineers, sales-team, art department, etc. have the authority to fix, create, pursue clients any way they see fit, as long as it follows the best business practices and is in the direction of team goals.
As the first SaaS company in this space, Zeeto has created a proprietary ad platform that uses sophisticated algorithms to create a dynamic experience for each visitor's sign-up process to best monetize the registration flow.
New York City's Best Technology Work Culture (Over 500 Employees)
This award recognizes New York City's Best Technology Work Culture that promotes technical creativity, innovation, and learning. Finalists in this category include organizations with over 500 employees.
Jet.com
"Exposure to all opportunities."
Like most companies, Jet has an internal review board for process implementation, which requires feedback from all teams. However, they also hold weekly internal tech talks where employees vote for the subject they're interested in learning about next. They've started a series of bi-weekly meetups at the office, covering a range of technologies and products that they're interested in. They host book clubs where developers meet to read and discuss the content in question. On top of the opportunities offered, engineers are encouraged to sit with other teams in order to become better exposed to their products and what goes into creating them. Learning is THE staple of Jet culture.
Jet.com is an eCommerce company that is changing the way people think about online shopping. They work aggressively to discover and implement new ways for customers to make better shopping decisions and save more money on purchases than they could anywhere else.
LinkedIn

"Investing in education."
LinkedIn acquired Lynda.com in late 2015 to provide technical learning to the entire member base. Lynda.com hosts short online courses that cover a wide variety of topics from coding, product management, and UI/UX.
LinkedIn is the world's largest professional network with more than 400 million members in 200 countries and territories around the globe. Their mission is simple: To connect the world's professionals to make them more productive and successful. When you join LinkedIn, you get access to people, jobs, news, updates, and insights that help you be great at what you do.
MongoDB

"Recognizing the value of Passion Projects"
MongoDB recognizes the value of passion projects, and turns the best of them into official products and tools. For example, MongoDB hosts quarterly "Skunk Works" event: engineers devote three days to working with each other on passion projects outside their normal teams and responsibilities. It's not a hackathon: there's no emphasis on competing or on pulling all-nighters. Rather, during Skunk Works engineers learn skills or try experiments to advance their personal goals that don't fit into their day-to-day routine.
MongoDB makes convenient, scalable database software with a unique data model and query language. MongoDB's software is the main challenger to the decades-old dominance of the SQL query language. It provides developers a new way to store and retrieve data that better matches object-oriented programming languages than SQL does, and is better optimized to handle the scale of modern data applications. Its flexibility, scalability and performance make it best suited for today's applications and wide variety of data they process. MongoDB is the database that MetLife, the City of Chicago, eBay, X.ai and others are using to build their mission critical applications.
Vizrt

"Creating an educational system."
Vizrt focuses is maintaining all of their engineers, developers and designers constantly working on new projects and workflows. They encourage learning through Viz University where employees can find full courses to all of their products in order to become technically better.
Vizrt's software is behind the analysis touch screens used at Fox News, CNN and MSNBC used for US Presidential elections, Sports, and virtual and augmented reality projects.
Zocdoc

"Creating outlets for technical learning."
Zoddoc hosts bi-weekly demo meetings that are a great outlet for technical learning. This meeting is always well attended by team members across design, engineering and product (and not just because of the drinks and snacks). These meetings focus on new product and feature demos and always end with an open Q&A for productive technical discussions.
Zocdoc is the tech company at the beginning of a better healthcare experience. With a mission to give power to the patient, Zocdoc's online marketplace delivers the accessible, seamless, and simple experience patients expect and deserve.
New York City's Best Tech Startup
This award recognizes New York City's Best Tech Startup that employs forward-thinking technology leaders, possesses a great working environment, and produces an innovative product.
3 Tech Startup Lessons You Need to Learn - from a Mark Cuban-backed CEO.
Canary

Canary is an all-in-one security system controlled right from a smartphone. With HD video, night-vision, 90db siren, temperature and air quality monitoring, and the option to call local authorities if an alert shows an intruder, Canary is empowering people to live fearless lives.
Inspired by a burglary experienced while on vacation, Adam Sagar and Chris Rill immediately began building a new type of security system from scratch which eventually became the Canary device. This idea clearly resonated with consumers, who responded to Canary's Indiegogo campaign by making it one of the most funded projects on the site in 2013. Within a year of retail launch, Canary is now available in more than 7000 retail outlets, has already expanded internationally and is continuing to increase its footprint globally at a rapid pace.
Canary's offices reflect the company's entrepreneurial personality. The spacious 27,500-square-foot office provides space for creativity to run free for designers and engineers alike with a variety of tools (tech, such as 3D printers and otherwise) to give team members the freedom to develop any new project, piece of code, or new design element that comes to mind. Canary's People Team has made great use of the office's open areas to host an initiative named "School Us". This workshop series empowers employees to teach each other skills from outside of their focuses at work - including yoga, wood carving and table tennis.
Clarifai

Clarifai is an artificial intelligence company that excels in visual recognition, solving real-world problems for businesses and developers alike.
Founded in 2013 by Matthew Zeiler, a foremost expert in machine learning, Clarifai has been a market leader since winning the top five places in image classification at the ImageNet 2013 competition. Clarifai's powerful image and video recognition technology is built on the most advanced machine learning systems and made easily accessible by a clean API, empowering developers all over the world to build a new generation of intelligent applications.
Their customers range from large companies like Vimeo and Buzzfeed who use their API to automatically tag and curate their visual content, to individual developers who build amazing apps like A.I.-powered lightsabers, real estate photo evaluators, and autoswipers for online dating apps.
Hopscotch Technologies

Hopscotch is revolutionizing programming so that anyone with a smartphone can do it. It takes too much time, technology, and training to create software. Yet software is the most useful and widely consumed form of media today. Most of the reasons it's difficult to create have nothing at all to do with programming. So at Hopscotch, they work to build a better way, and have created the world's first mobile programming language.
Hopscotch's founders, Samantha and Jocelyn, started Hopscotch as a way to change the face of programming and expose a broader demographic to the field. Understanding that the future is mobile, their product extracts programming from the command line and places it in the palm of team member's hands.
Hopscotch is a mission driven company—everyone on the team is committed to making programming vastly more accessible. Everyone on the team has the opportunity to connect with users through joining a call with a classroom, responding to user questions or feedback, playing games made by users, and building their own things in Hopscotch.
Influenster

Influenster is a product discovery and reviews platform that enables consumers to find new products and get advice to make informed purchases. Members visit Influenster to browse through products, pick up new tips and exchange opinions with others. This startup inspires a love for products and encourages discovery, conversations and reviews.
Influenster already has more than 2 million members who've written over 6 million reviews on over 1.5 million products. This startup currently acquires 500K new user-generated reviews every month and has doubled the size of its workforce over the past year.
There is a strong support system to give young employees responsibility very early on their careers and mentorship programs where the management team works directly with all employees of the firm to hone their skills. For further development, Influenster even sets aside a big budget to encourage every member of the team to take professional development courses outside of work. And when an employee produces outstanding work? A trip to the spa or an all-expenses paid vacation are given as gestures of appreciation.
Take the Interview
TTI passion is solving challenges associated with the interview process and improving the way companies hire. The have produced a digital interviewing solution driven by user feedback. Historically, talent acquisition teams have struggled due to making hiring decisions based on instinct. They may not have necessarily standardized the interview process, communicated effectively with hiring managers or have given candidates a positive interview experience with timely feedback.
TTI's digital interviewing platform is comprised of TTI On-Demand (one-way video interviewing) as well as TTI Live (two-way video interviewing) for both desktop and mobile applications. Within the platform, talent acquisition teams are given tools to improve collaboration between hiring managers and recruiters, deliver rapid feedback to candidates as well as promote data-driven decision-making.
Individual and team growth continue to guide TTI's direction today. They expect that individuals challenge current practices and find innovative solutions to address them. The TTI environment encourages individuals to be accountable for what they accomplish. It's also important to everyone that those accomplishments are recognized. They believe successes should feel shared, which motivates team members to resolve problems in diplomatic, intelligent and creative ways.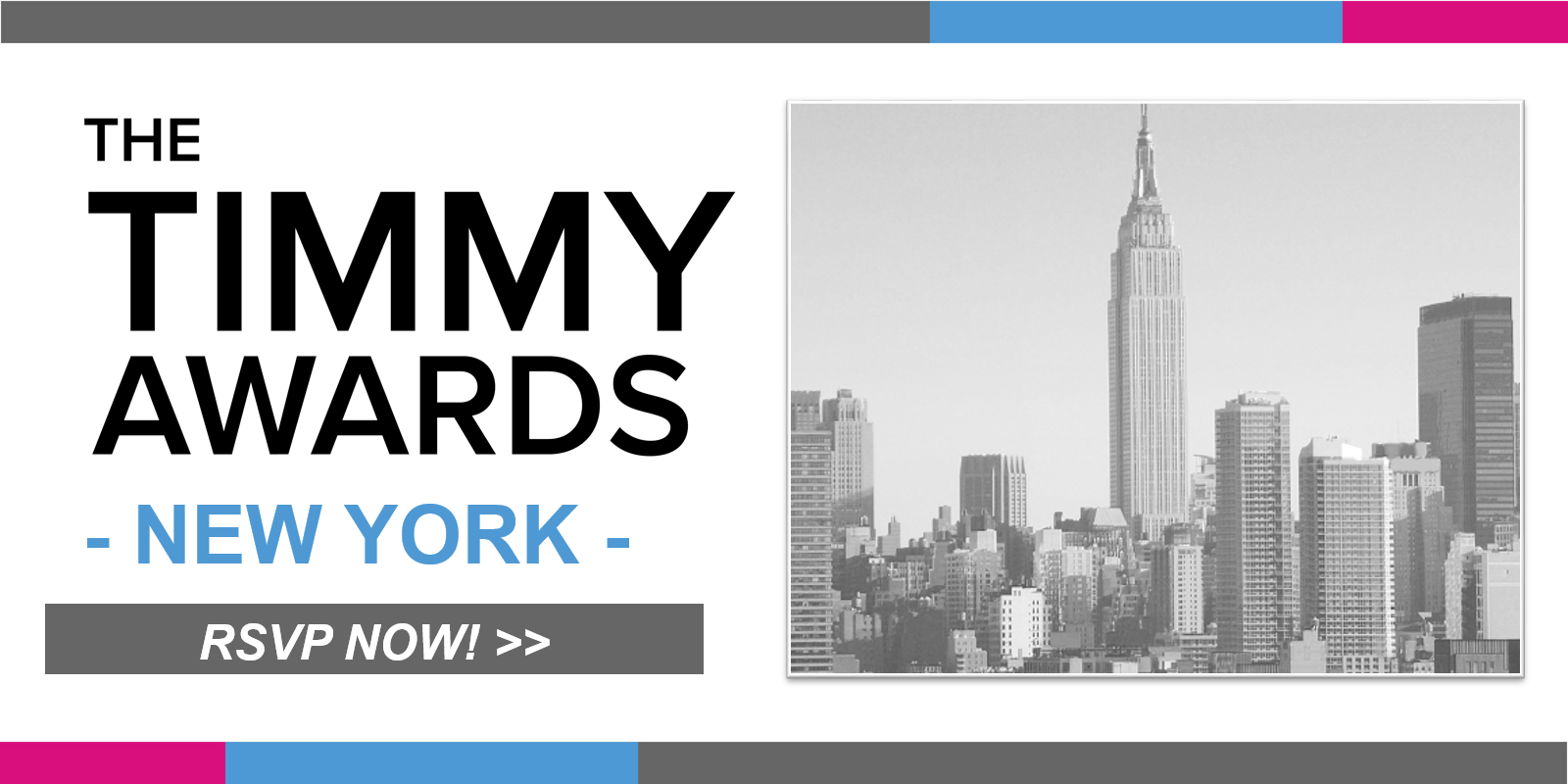 Related articles: